Athletics At Fossil Ridge
970-488-6268
Dave Walck
Athletic Director/Title IX Coordinator
Carrie Hintzman, Athletic Secretary
Summer workouts - please visit the individual website or contact the coach via email.
Registration for Fall Sports 2022-2023
Online registration begins July 1, 2022.(Please follow link above).  Fossil Ridge Athletic Office opens on July 20,2022 for orange cards. Try-outs begin Aug 1, 2022 for Boys Golf and August 8, 2022 for all other fall sports.
Watch High School Sports
Find and follow Fossil Ridge Sports on NFHS Network. Click on the link http://www.nfhsnetwork.com to subscribe and watch your Sabercats live and on demand.
PSD Gymnastics
Are you interested in Gymnastics? Rocky Mountain High School will be hosting a team information meeting at Timberline Gymnastics on May 17, 2022 at 7:00 pm
---
Admission Costs to Athletic Events
PSD using digital tickets for athletics
To increase safety, security and convenience for fans and community members, the Poudre School District Athletics Department will use digital tickets for football, volleyball, basketball and wrestling at all four comprehensive high schools, effective immediately.  The move to digital ticketing allows for faster delivery of tickets to fans, contactless transactions and flexibility for ticket holders.  
As part of the policy change, purchasers will no longer receive a physical ticket at the gate.  They will access digital tickets through the mobile Ticket Spicket app or online. 
Students who purchased an Activities Pass and show the Activities icon, located on their student ID, will be admitted without needing to purchase a digital ticket.
To purchase digital tickets:
Download the Ticket Spicket app to access all games or go to https://events.ticketspicket.com/home  Search Fort Collins High School, Fossil Ridge High School, Poudre High School, Rocky Mountain High School or Poudre School District.  Ticket sales will open at noon every Sunday for the upcoming week of high school events.  If there is a time or date change to the game, your tickets will automatically be adjusted.  All seats are general admission.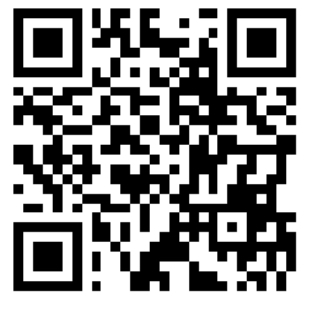 Scan this QR code using your phone to download the Ticket Spicket app
10-event punch pass: PSD is proud to offer fans and families a discounted punch pass for admission into regular season sporting events held throughout the district during the 2021-22 school year.  
Adult 10-Event Punch Pass $50
Senior Citizen 10-Event Punch Pass $35
Student 10-Event Punch Pass $35
Admission is generally charged for entrance to most Fossil Ridge High School athletic events.  Students who have purchased Activity Passes are admitted into regular season home games at no additional cost. Students should visit our Fees Window to purchase a valid Activity Pass for the current school year. Ticket prices are posted at all games. CHSAA regulates the ticket cost of state level events. Schools in the Front Range League may charge for entrance to athletic events.
---
Clear Bag Policy at French Field
PSD announces the implementation of a clear-bag policy at French Field.   Click here for more details.
---
Athletics at Fossil Ridge
By being a member of a Fossil Ridge athletic team, regardless of time spent in actual competition, a student can learn many valuable lessons such as working together to meet team goals and good sportsmanship, including appreciating good play by an opponent, respect for others and winning and losing with dignity, being able to accept instruction and criticism, and self-control and responsibility for one's own actions. We want all of our students to have a positive experience as a student-athlete. Our goal is to provide the highest quality coaching, the best facilities and equipment available and a wide variety of athletic competition for our young men and women. Most importantly, we strive to teach and engrain within our student athletes lessons that will guide them on their journey beyond the walls of our school. Please contact our FRHS Athletic Department Secretary if you have further questions at 488.6268.